I've decided to get a lot more serious about my blog. But coming up with topics felt like an absolute drag (perhaps you can relate?)
I fell into the classic trap. I knew I wanted to create useful content on a weekly basis, but it was paralyzing. I had no plan. I would write about whatever came to mind. Sometimes I skipped weeks.
And (sadly) that did not make for a super useful blog.
Maybe I'd get lucky and say something important every once in awhile, but it was touch and go, to be sure. If I'm going to help software companies have the best content out there, I've got to drink my own Kool Aid. So here we go. Here's the process for developing airtight blog topics.
First. Know Your Client.
Who the hell are they? You should have an answer right off the top of your head. If you're a startup and you're not sure yet, you had better figure out who you're targeting first. (And no, it's not "Everyone with a credit card.")
Here are my clients:
They're CEOs of small startups, or marketing directors of more established software companies. They're progressive people who understand the need for a human (slightly sassy) approach to messaging. They run lean teams, and they never have enough time to devote to their content strategy.
ALL RIGHTY. That's something I can work with.
Now the hard part. Every single blog post needs to be actually helping them with a real-world challenge. (No exceptions.)
This sounds limiting. This sounds hard. But you can do it.
Think of the 3-4 main challenges that your product or service helps people overcome. Think in terms of their problems, rather than the specific solutions you offer.
Here's what I came up with for my clients:
Ugh my blog is out of date and dead (or nonexistent), it makes my brand look bad.
My customers don't know how to use my product! They keep getting confused and clicking away.
My website isn't driving sales/signups the way I want it to.
Our marketing emails really aren't up to snuff…our click rates are horrible and I just don't have the time to figure out something better.
See how neatly these map to topic categories (and service offerings)?
Blogging
KB Articles
Web Copy
Marketing Emails
Fabulous. So now I know the four topics my blog is going to cover. Every post will be have super helpful nuggets about one of these four core business pillars.
If that sounds like not enough topics, don't be afraid. Creativity thrives within specific constraints. If I wrote a general article about "Blogging" it would be horrible, it would help nobody.
But this article? "How to Create 6 Months of Amazing Blog Topics in 30 Minutes"? You know exactly what that means, what you'll be able to do, and how long it will take you.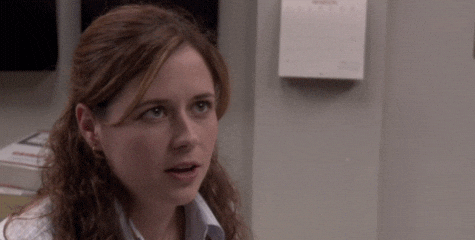 So now I've got my four topic categories. I wrote them out in a sticky note on my computer, and just started riffing within each one. These do not have to be fully fleshed out – just notated enough that you're aware of what the topic will be, and the general direction.
Here are my topics (I spent about 20 minutes on this part): 
Blogging
Blog Workflow — w/ spreadsheet template
How to Generate Blog Topics (SO META) – w/ worksheet** (THAT'S THIS POST!)
Need blog topics? Talk to customer support — w/ customer support worksheet.
Case studies — a storytelling opportunity, case study template
Break it down – chunking down an appropriate-sized blog topic
 Knowledge Base
Where to begin with a KB?
KB Quality Checklist
How to Even Do A KB Audit
Why Snagit is my life
Make an educational Gif. It's good for you.
Website Copy
Do I need a site text revamp? A checklist.
Good Information architecture — on a page.
Finding your specific customer. Talk to them.
Case study – DCCC
Go specific or go home.
Marketing Emails
Checklist — before you send that customer-facing email
Freeing yourself to be creative- the joys of A/B testing.
Uuuuuuuuuggghhhhh – An insanely clickable headline.
How to be the opposite of marketing-y.
Canva: a love story
It really can be that rough. They don't have to be finalized titles. You're just brainstorming here, nobody's going to read it unless you put it up on the internet like I just did. You'll clean up the topics later, make a few notes, and plug them into your content calendar.
Only 5 topics per category will give you almost 6 months of weekly blog content. Painless, right?
You might just get carried away and plan the whole year.
You'll notice that there are a lot of ideas here for checklists, worksheets, and templates. That's because I'm planning on creating a ton of downloadable goodies for you to use to accompany my posts.
Like this one! This Magical Blog Topic Planning Worksheet has even more secrets on how to come up with compelling topics. Use it, and let me know if it rocks your content planning world. 🙂
The totally magical blog idea worksheet