I know a thing or two about small, woman-owned businesses (hey, that's me!). When you're the only employee, you've got a hundred thousand things on your plate. There are literally infinite ways you could spend your time and, short of hiring a business coach, nobody will tell you what's right.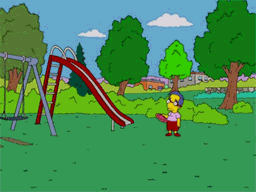 With no boss and no personal assistant (boo) it's easy to get overwhelmed by options. Do I work at the coffee shop, the coworking space, lounging in my hammock, or do I just sit paralyzed in my jammies?
I know how tempting it is to ignore the parts of your business that scare you. (Ask me about my MailChimp account…actually no, don't.)
For many, writing is the dreaded task.
If it doesn't come naturally to you, it can easily turn into the chore you're always putting off. But making the time to learn how to write clear, beautifully structured, and on-brand web content is totally worth it.
It'll attract the right customers. Showcase your expertise AND your personality. And it'll convert.
That's why this week, I'm sharing my secrets with the LadyBoss Social Club blog.
Check out the article, How to Define Your Personal Brand Voice (Without Hiring a Writer), where I present my best advice about defining a brand voice when you're a one-woman show.